How to place Kyvio tag on Leadpages
How to Generate Kyvio tag code on your Smart Journeys.
1. Navigate to the Smart Journeys Module on your Kyvio account.

2. Click on Smart Journeys and select your existing Smart Journey or create a new Smart Journey.
3. Select a page from your Smart Journeys and click on options.
4. Input the Page name, Page URL and Generate a code
1. Page name - This will be the page name on your Smart Journeys.
2. Set Page URL - You need to input the Page URL you have selected from Leadpages here.
3. Generate tag code - After you are done filling up the fields above you can now click on Generate tag code.
4. Copy code - We are now ready to place the Kyvio tag on your Leadpages!
Placing Kyvio tag on Leadpages
1. Create or open a landing page site where you'd like to install Kyvio Smart tag code. Click the Settings tab  in the left-hand sidebar.
2. Select the Analytics tab.
3. Paste your Kyvio Smart tag code in one of the fields provided.
4. Click Save, then Update.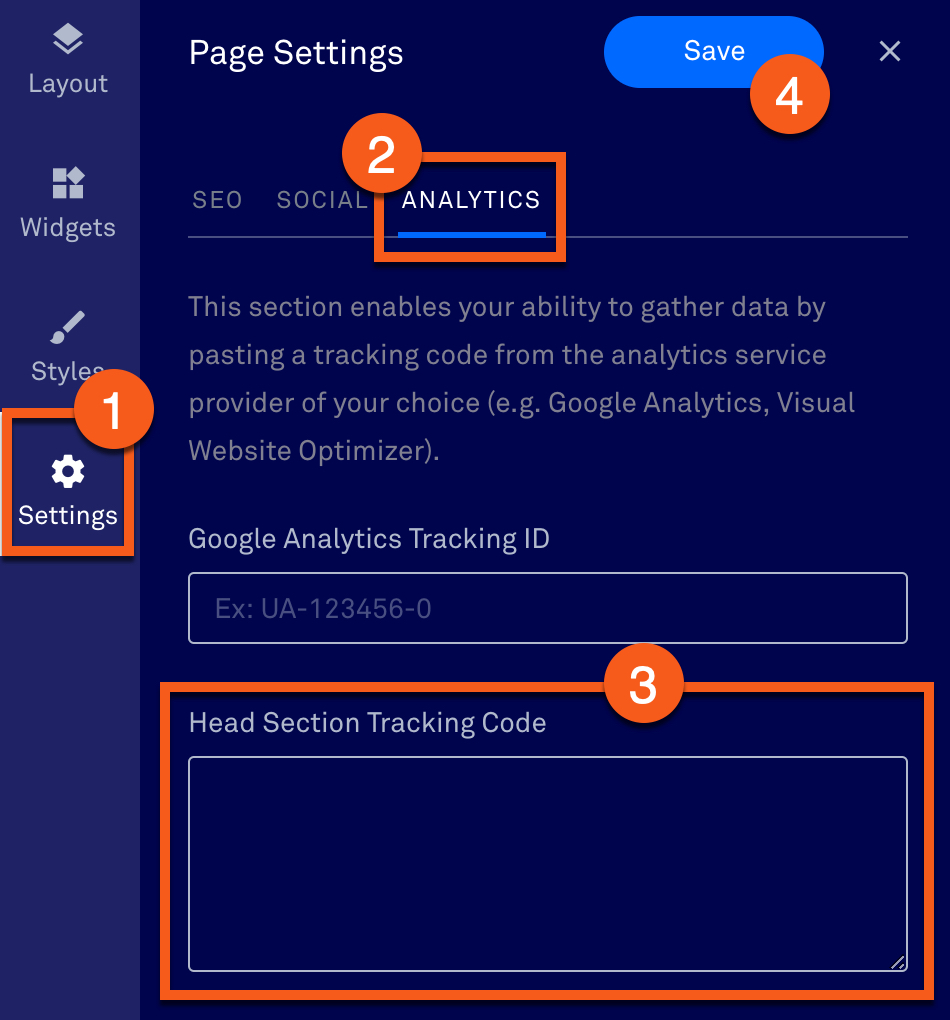 If you need any help please contact us at support@kvsocial.com