Introduction to Page Scraper
One of the most impressive features of KVLeadz is the page scraper feature. This advanced feature allows KVLeadz to scrape web pages for contact information. It works by analyzing the content of a given web page and collecting contact information such as emails, phone numbers, and social media links. This feature saves businesses time and effort that they would have otherwise spent manually collecting this information.
How to Use Page Scraper
To use the page scraper feature, log into your KVLeadz account and click on the feature 'page scraper'. Enter your campaign's name and your list of domains if you already have those. Enter them into the section that says 'list of domains' and hit 'create campaign' at the bottom.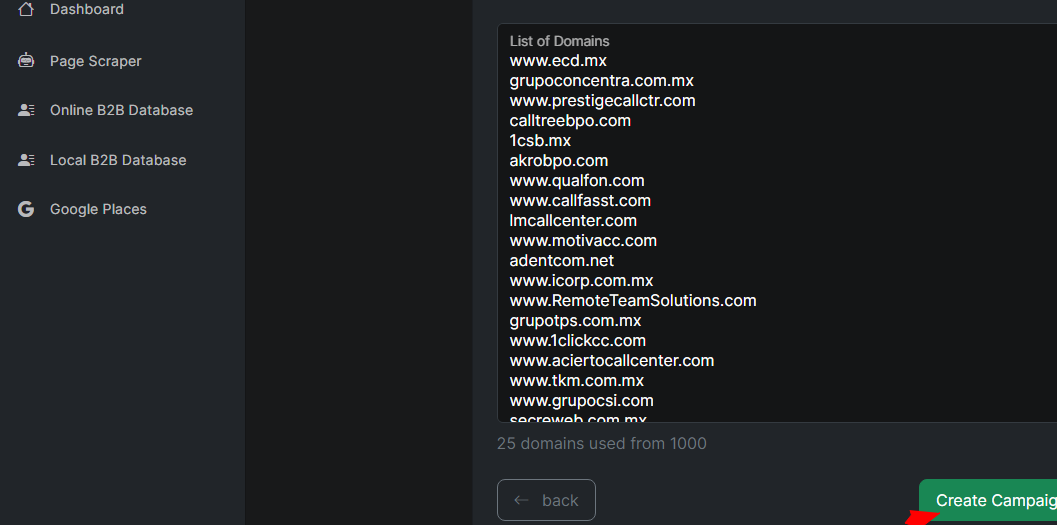 You will see the results of your campaign.
You can also create a scraper campaign from Google Places, online B2B, and local B2B.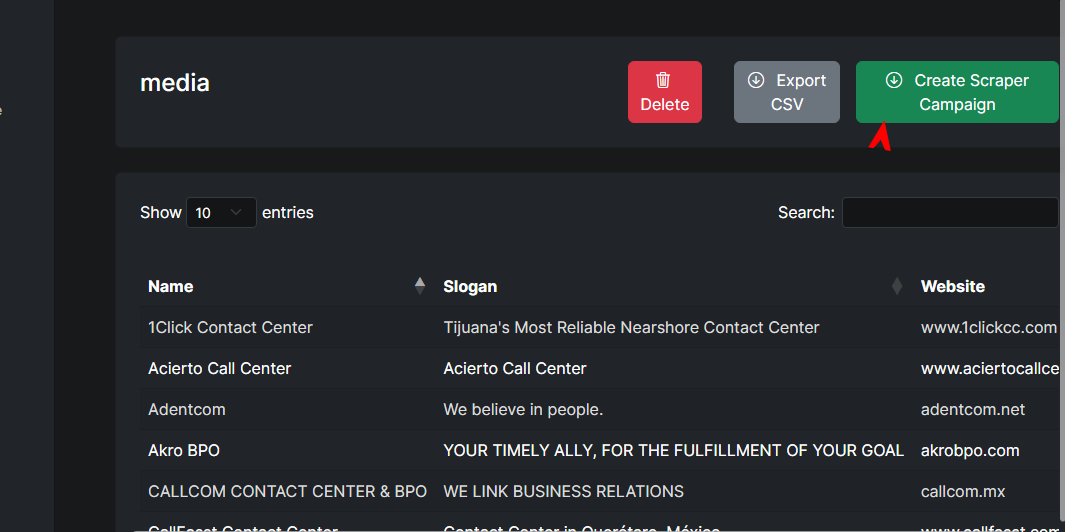 When you create the scraper campaign, you will have the option of viewing and saving each result on an Excel Spreadsheet by clicking on 'CSV file.'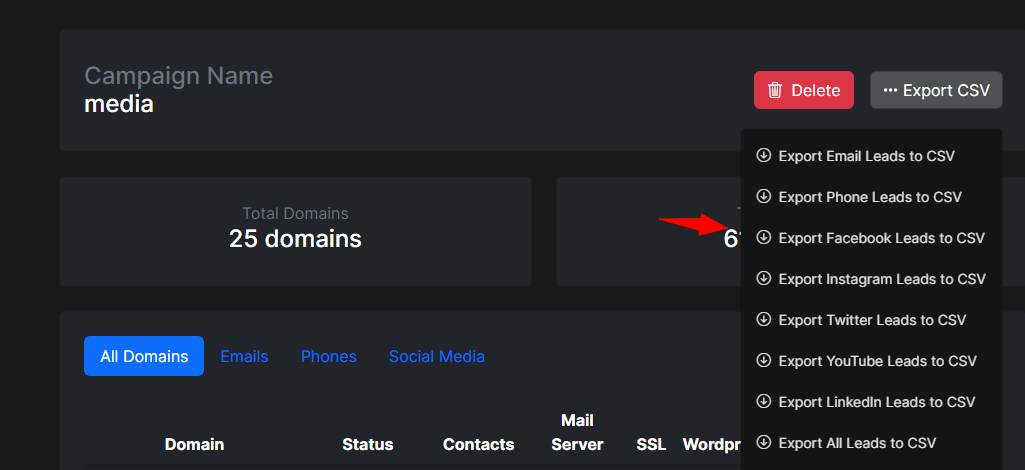 You will see a list of businesses in the particular area of your search, and you can find all the information you need about each business, such as domain, email address, phone number, and social media links.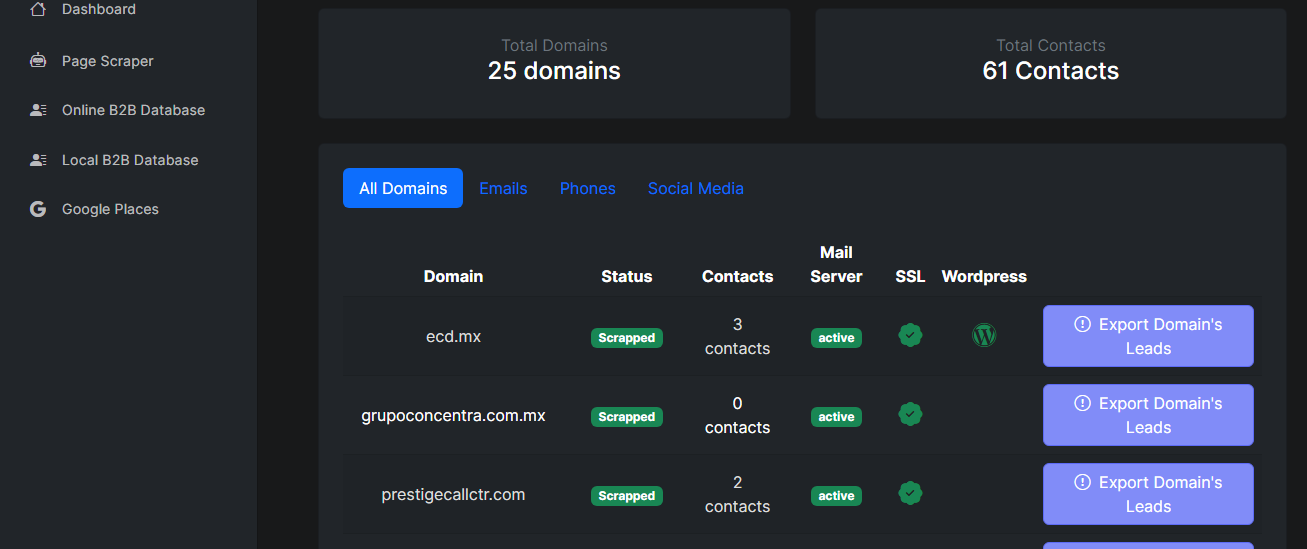 At times you may see a message saying "The robots are still working"; no need to worry, just click to reload. With each click, you'll find the number of contacts increasing.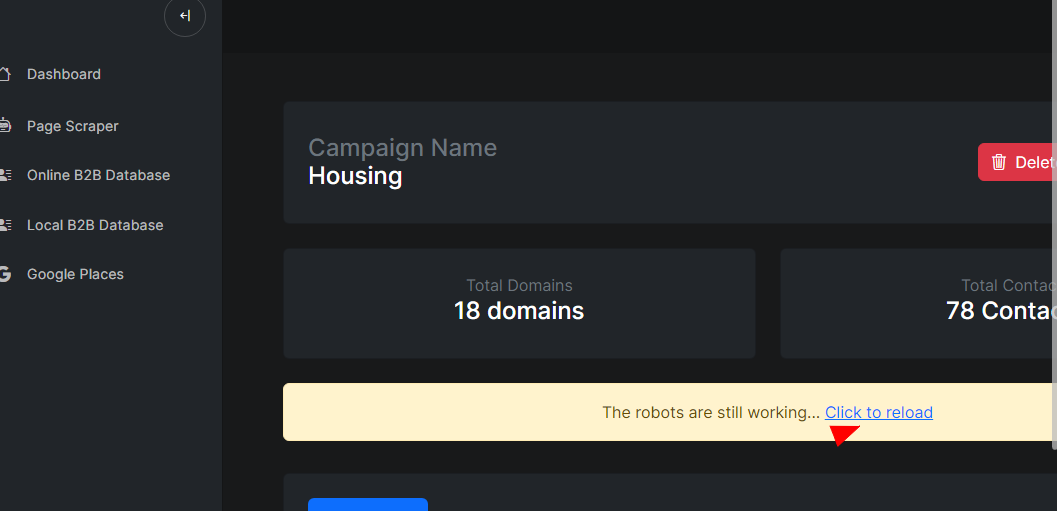 So each time you want to narrow your search, click on the "Start Scraping" button to start the scraping process.
KVLeadz will then begin to crawl the websites and social media platforms, collecting email addresses and social media profiles for the businesses in your chosen industry.